---
Architecture,
The Establishing Shot: David Adjaye's Sclera a tulipwood pavilion, Southbank, London
A
rchitect David Adjaye has created a pavilion made of American tulipwood that is on display at the Southbank centre as part of the London Design Festival. The pavillion's open design allows visitors to experience the effect of light inside the curved interior.
Wooden structure installed at Southbank as part of London Design Festival
Adjaye selected American tulipwood for its flexibility, strength, attractive grain and varying colour hues of pale yellow through to mid brown.
The pavilion, named "Sclera", was made in collaboration with the American Hardwood Export Council to demonstrate how this particular wood is suitable for a wide range of applications.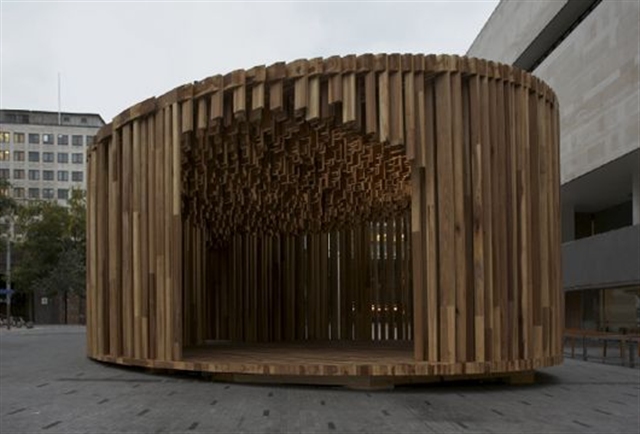 It was transported in four trucks from Germany and constructed on site by UK company Mtech, working with German fabricators Hess Wohnwerk. Wood preservation specialists Osmose have been technical advisors to the project.