---
Event Reports,
The Establishing Shot: Paul Oakenfold plays Clapham Common
I
n August 2001 Paul Oakenfold played a free gig on Clapham Common. The event went down in history as one of the most memorable nights of 2001.
Video: Paul Oakenfold - Clapham Common - London - 24-08-2001 - 3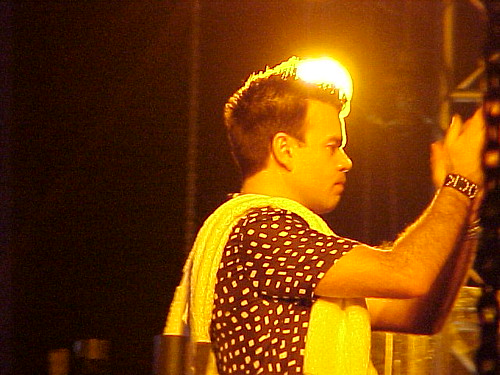 The Establishing Shot: BACKSTAGE PAUL OAKENFOLD PLAYS CLAPHAM COMMON, a photo by Craig Grobler on Flickr.
Paul Oakenfold plays Clapham Common Slide Show
The Establishing Shot: PAUL OAKENFOLD PLAYS CLAPHAM COMMON
C

raig's is a

retired superhero, an

obsessive hobbyist, comics fan, gadget lover & flâneur who knows an unhealthy amount about Ian Fleming's James Bond.





When not watching or making films he takes pictures, eats, drinks, dives, mentally storyboards the greatest film ever made & sometimes

utilises owl-themed gadgets to fight crime.



A list of his 131 favourite films can be found here!

If you would still like to contact Craig please use any of the buttons below: